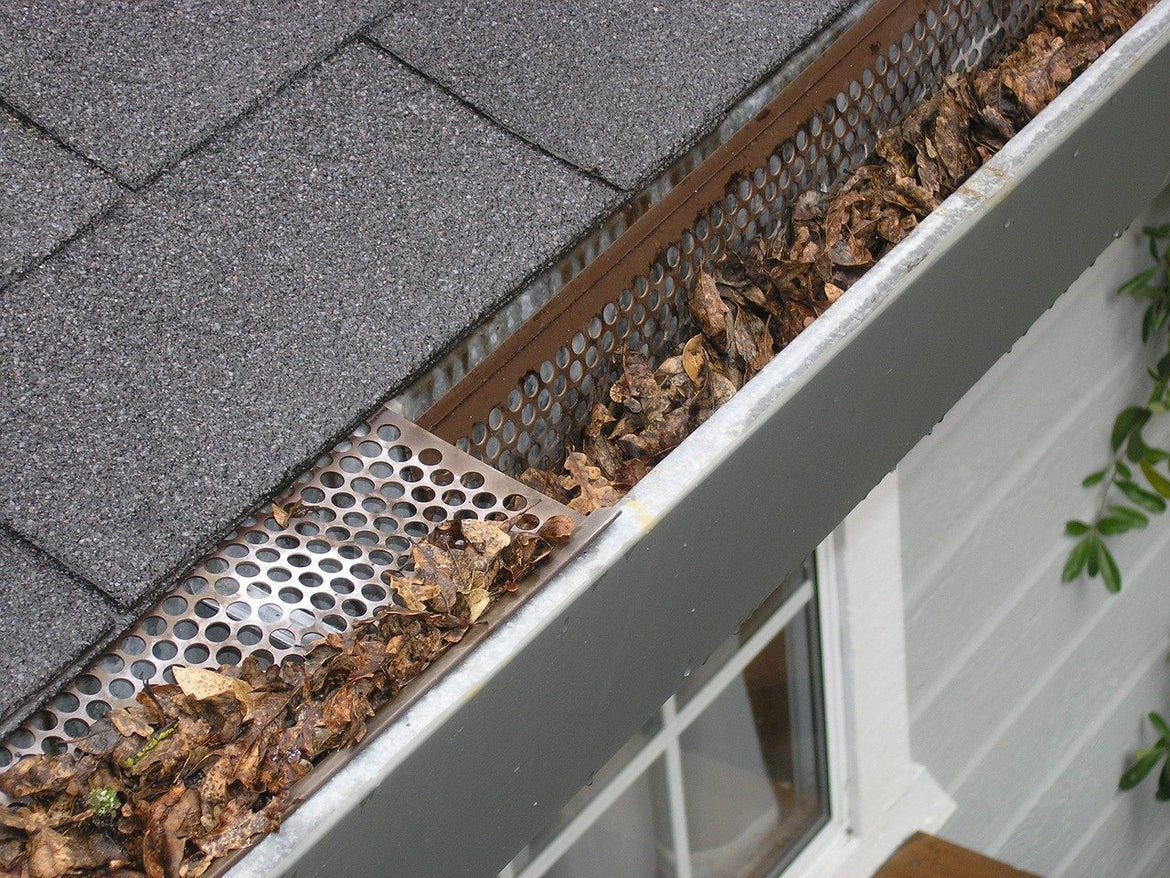 Cleaning Gutters for the First Time
In the past, simple irrigation systems diverted floodwater and was directed to farms and back to nature, and did the job efficiently. Your gutters do the same thing today, but you will eventually see debris collecting in them and on your roof. For homeowners who do the gutter cleaning themselves, let's talk about the options you have for vantage points. 
From the ground
This is recommended for starters, since you can't just simply go up the roof or get a ladder out. It's best to play it safe, especially when you don't have the right equipment yet. There's what they call a "telescoping wand attachment," that does not do exactly magic but will let your reach your gutters without needing a ladder. Then get a gutter cleaner wand and you'll enjoy spraying the debris away. When purchasing a gutter cleaner wand, the recommended PSI's (pressure per square inch, the "strength" of the actual spray) are 3500 and 4000 PSI. You can even use it for other areas on your house such as the walls and the ground, removing grease and muck.
On the ladder
When you think you're confident enough to step it up, and "get up and dirty," you can get a ladder. You can use a gutter shovel/work gloves combo, or use your gutter cleaner too. However, when using the gutter cleaner, it is advisable to use scaffolding instead of ladders for stability. For ladders, the usual extension ladders are fine but you have to be cautious on where will you let it stand or lean it against. Some gutters get deformed when letting a ladder lean against it for long periods of time. The A-frame ladders are excellent; just position it on stable ground. Those ladders even have a small platform for placing your tools, decreasing the bulk you carry. One can't simply clean gutters with their bare hands; don't even think about trying that. Gutters have parts that may be sharp and puncture your hand. Insects can be found breeding on your gutters, better be safe from stings and bites.
On the roof
This brings you to an entirely different perspective and experience too. Going up the roof and doing the cleaning from there is no joke. You can't just wear any normal shoes – you have to invest in work boots. Work boots give you the grip up there. Before doing the cleaning, it's best that you check the roof for any potential causes of slipping or hazards. Take extra caution too when bringing your pressure washer, make sure it won't fall down. Check your gutters too if there are loose parts or secure the attachments (like the gutter cover, shingles, fascia and soffits), it might get ruined when you use the washer. No matter what happens, stays away from power lines – some accidents involve electrocution. When you're near power lines, it's best to stay in ladders or scaffolding.
Cleaning gutters can be very exhausting due to the amount of debris they can get, so it's also suggested to install a gutter cover. Feel free to check out Hallett Gutter Covers' products as it can greatly reduce the amount of debris you have to clean every time. It's a proven and tested gutter cover that will virtually minimize gutter problems for you!